On a cloudy day when people ask you "Where's the sun?" you take off your designer sunglasses and feel embarrassed. Then you resort to setting aside your sunglasses and only put them to use when the sun's up and scorching hot. After all, that's what sunglasses are for right? But gone are the days when they were there for that purpose. However, before you set your sunnies aside, here's what you should know.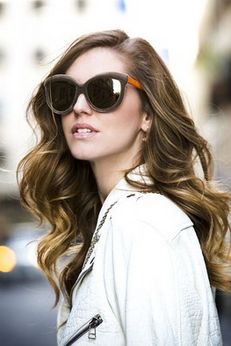 Most people think that their eyes are at higher risk only when they're outside and the sun is up and blistering, but UV light have the ability to pass right through the clouds so it really doesn't matter if the sky is cloudy and the sun is nowhere to be found. What you should know as well is that the sun's rays are strongest between 10 in the morning to 2 in the afternoon. If it's snowing, it's also best to have your sunglasses with you because glare and reflections can give you much trouble when you're out and especially when you are driving! Even when you are indoors, don't be embarrassed by putting on those designer sunglasses – aside from the aesthetics, it can give you protection against sunlamps, light coming from tanning beds and parlors and even photosensitizing drugs.
For people with cataracts or those who've had eye surgery and other eye problems, the risks are greater so extra care is much needed – you can start with buying those affordable sunglasses to protect your sensitive eyes.
Now when it comes to buying the right sunglasses, you must keep in mind that it should be able to prevent damage to your eyes. Some people use contact lenses that can provide UV protection but they don't have enough eye coverage so you'll still have to wear sunglasses. What do you look for in a sunglass then? Make sure it blocks around more than 90% of UVA and UVB light. And have you ever heard of wrap-around glasses? They provide more eye coverage and block away UV rays plus it has lesser chances of falling off so you won't need to constantly readjust.
Different types of sunglasses have been manufactured for the differing needs of people, may it be for sports, fashion and what-not. And among these choices, you may find the one that fits you right by means of eye protection. Also remember that while expensive sunglasses may provide you with high quality, you may get a good pair for an affordable price if you're a careful shopper. So think first on what type you might need and buy stylish but cheap sunglasses from there.
Image credit: Polyvore