The first accessory that people would notice is the necklace. With just one look, it can speak a lot about your personality. Necklaces come in different styles, designs and lengths. Each style and design can be as unique as you are.
A necklace can complete the overall outfit, even if it's the only accessory you wear. It makes the outfit more stylish and fashionable. No matter what you do or what you are, there is a perfect necklace that can fit your personality and style.
Necklace By Length
There are different types of necklaces available. They are differentiated by their length and by how they are worn.
Chokers usually measure 14 to 16 inches. They are below the collar bone, and fits closely at the base of the neck.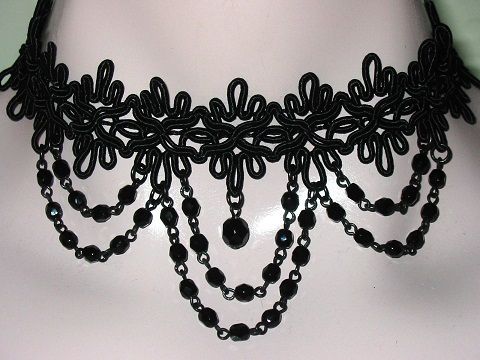 Collar necklace is around 12 to 14 inches. This type of necklace fits at the middle of the neck.
Rope necklace can range up to 45 inches long. You can wear it anyway you want, and you can experiment with it by tying them in knots or wearing them in loops.
The most popular type of necklace is the princess necklace, usually 17 to 19 inches long and is worn below the collar bone. Princess necklace looks good, especially when worn with a pendant.
Other types of necklaces includes lariat, which is the longest type, matinee and opera necklaces.
People On The Go
People who are on the go sometimes tend to forget to accessorize. By putting on a necklace, it can help to make them look good despite the busy day ahead.
Moms are always busy attending to their family. They sometimes forget to fix themselves to look good. By adding a nice choker, or even a nice lariat necklace in their outfit it can make them more confident and look good.
Students who hectic schedules oftentimes have neglected to think of how they would look when they go to school. Bone necklaces and polymer necklaces are a good choice for them, since it's not only gorgeous and chic, but it is inexpensive as well. This will simply help them be look go even if on the go.
As for career women, despite the busy lifestyle, it is a must for them to be on their best even if they are always on the go. Lariat necklaces or rope that they can style in anyway they want can bring the classy look they need.
Wearing Them They Way It Should
It is important to consider when and where you will be wearing the necklace that you're going to buy. If you'll just way it for everyday activities, a simple necklace will do. Stunning necklaces with precious stones are best for formal events. A deep neckline requires a a short necklace while a high neckline requires a longer necklace. To be safe, buy an average length necklace, like a princess necklace.
No matter how you wear it, necklaces would bring out your confidence. There are a lot of necklaces available in stores. It's up to you to choose the one that best described your style and personality.
* Photo Credit: fashiontrendzguide.blogspot.com*