Korean Pop or K-pop is a trend nowadays. Everything Korean, including music, TV Dramas and shows, movies and foods are trending not only with the young people but with the adults as well. One big impact of K-pop to the younger generation is its fashion.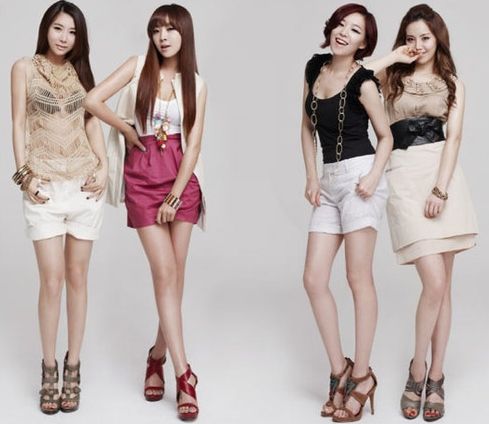 Because of the popularity of some K-pop artists, the Korean fashion has become the in thing today. You can find a lot of teenagers wearing clothes in Korean style. There are even stores that cater to Korean fashion.
To get that cute Korean look that you wanted, you can follow the following tips and guides.
• Whether it's a straight hair or a curled hair, you should have bangs. It could be full bangs or side bangs.
• If you want to go with a curly hair, only cure the lower part of your mane.
• You can add a cute hair accessory on your hair, such as headband or clips with cute designs such as bows,
• Wear accessories such as big hood earrings, bangles, long necklaces and fancy pendants.
• Wear an oversized shirt with graphics on it. You can even wear a sleeveless top beneath it.
• You can wear a cardigan or a blazer on top of your blouse.
• The choices for bottom wear are leggings, shorts, skirt or skinny jeans.
• If you choose to wear skinny jeans or leggings, wear a top that's a bit loose.
• Pair your plain colored bottom wear with a printed top. If you prefer to wear dark colored bottom, wear a light colored top.
• Pair your shorts or mini skirt with a knee sock. You can choose a plainly colored knee sock like black or white, or a more colorful one. Pair it with sneakers, furry boots or dolly shoes.
• Colorful sneakers are the trend today.
• Most Korean women prefer to wear heels. You can wear it with a dress of your choice.
• You can also wear pastel colored dresses or jumpsuits.
• Match your overall look with a light makeup. Make sure to emphasize on your eyes and make it look bigger.
• Pair your outfit with a cute bag like a pastel colored satchel bag or shoulder bag.
If you want to achieve the right Korean look, one thing to do is watch shows with Korean artists in it. You would be able to pick up your own Korean style by studying their looks. You can also check out some Korean online fashion stores to browse the trendiest clothes today. You can also find cheap sunglasses to match your Korean outfit.
Image credit: chinaretailhelp.wordpress.com